Cu
Internet

și

Mobile Banking

se poate să-ți faci viața mai ușoară

Redescoperă cât de bună e viața cu Internet și Mobile Banking și poți câștiga un premiu care să te relaxeze cu adevărat.

Faci cel puțin o tranzacție pe lună de minim 50 de lei, 3 luni consecutiv și intri automat în tragerea la sorți.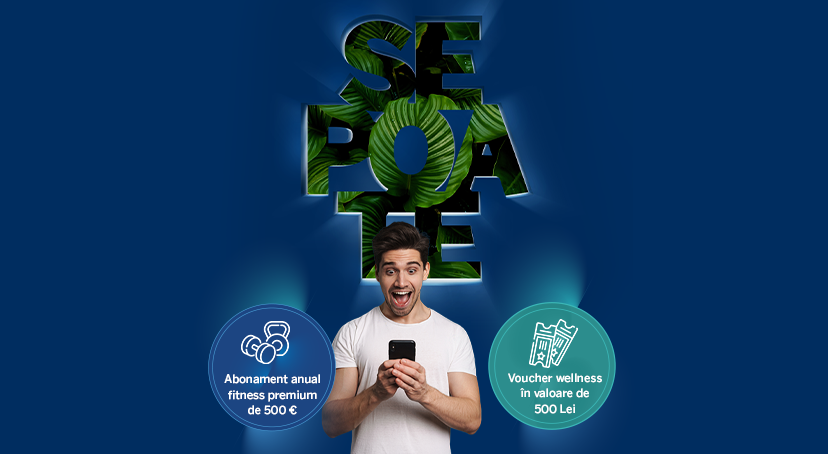 Your plans can become reality when you have all the facts. Use the credit calculator to find out which option is best for your budget.
Anti-fraud message
Under no circumstances do you enter login data from other websites. You may find similar but misleading pages that have names that may phonetically or spell similar to this address. Garanti BBVA will not ask for authorizations through the code generated by ciframatic devices outside the official platform.
Plus, only in your Garanti BBVA account
More benefits than you think with Salariu@Garanti BBVA
Do magic with your salary at Garanti BBA: 0.15% Bonus every time you use Bonus Debit Card, low credit costs and big savings. Plus, you have access to your account 24/7, anywhere in the world.
Find out more
Do you want to redecorate your apartment, spruce up your garden, make a home cinema at home or go on a long-awaited holiday? Choose personal loan and take advantage of the benefits.
Find out more
We all want financial stability and security. Bonus Economus rewards your loyalty with extra interest in your savings account.
Find out more
A world of benefits with Bonus Card