Advantages and benefits of Garanti BBVA Online
The benefits you get with Garanti BBVA Online
Whether you're on holiday abroad, in the office or at home, you have 24/7 access to your financial situation
No need to leave the house to pay your bills. You can do it from home, for free, using only your internet connection
Save time and money because you pay 50% less than over-the-counter for your transfers
Don't worry about currency payments. Regardless of the amount transferred, you benefit from a one-off commission.
How can you pay your bills online with Garanti BBVA?
Payments have never been easier to make. Use Garanti BBVA Online and every transaction you make will be executed in real time.
It's so easy to forget to pay your bills, but it's so hard to accept the thought that your phone subscription or electricity has been restricted. Stop worrying about bills month after month when you can simply pass the responsibility on to your bank. It's very easy. You can authorise the bank to make these payments on your behalf, through a Direct Debit contract and based on the agreement previously made between Garanti BBVA and the suppliers.
All you need to do is choose the "Direct Debit" option from the "Pay Invoices" sub-menu and select the supplier for whom you want to issue a new electronic mandate. Garanti BBVA will withdraw an amount equal to the amount of the outstanding invoice from your account each month on the due date and automatically transfer it to the relevant supplier.
Payments can be made from your current account or from your Bonus Card limit, depending on your settings. You can easily manage your Direct Debits, changing their features (maximum amount, current account or Bonus Card to pay from) or cancelling them whenever you want.
If you want to keep control of each monthly payment, you can choose another option from the 'Pay Bills' sub-menu called 'Initiate Transaction', where you only need to fill in your phone number or subscriber code for instant payment.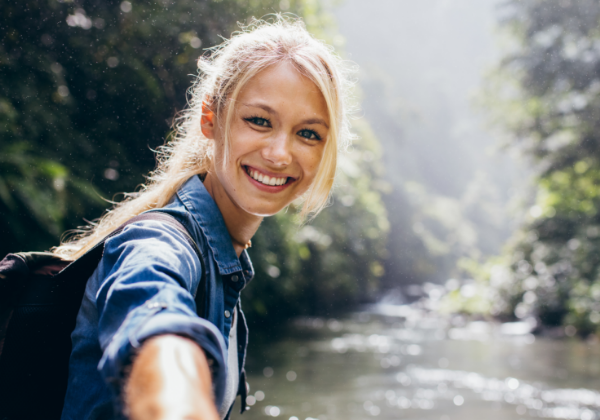 How can you buy airline tickets with Garanti online service?
Think of a place, pick a date, open your laptop, log into your Garanti BBVA Online account and buy your ticket. It's that simple!
Payment for air tickets is instant and can be viewed on your current account/credit card statement.
How can you pay for insurance policies?
Life is full of unexpected surprises and you certainly don't want them to catch you unprepared, just when you need a quick and easy solution. Fortunately, insurance policies can provide this mental comfort. Try Garanti BBVA Online and everything will be twice as easy.
How can you make payment to Providers?
Get rid of queuing with Garanti BBVA Online, the service that helps you pay your bills easily to providers such as EOS KSI, Garanti BBVA Credit Consum Ralfi, Garanti BBVA Leasing Motoractive and Kruk Clientes, using just your internet connection.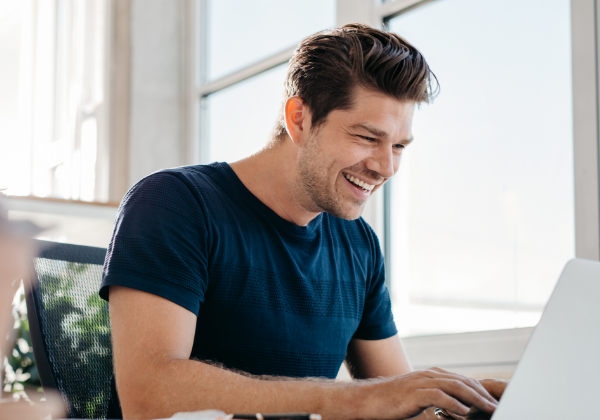 You can make transfers in Lei and in foreign currency
Use Garanti BBVA Online and you'll always be prepared for anything, because it will help you easily transfer money from your Garanti BBVA account to any other account. Garanti BBVA Online is always at your fingertips for: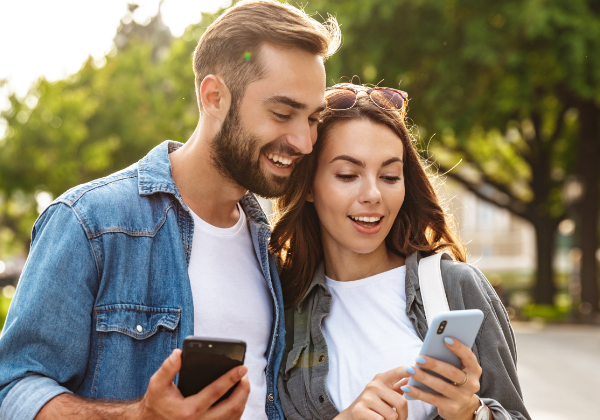 It's impossible to live without a mobile phone these days. That's why when you run out of credit on your mobile phone you feel like you've been abandoned on a desert island. Use Garanti BBVA Online and you'll never feel the drama of being without credit again, because you can load your card online from wherever you are.
How?
The top-up amount can be withdrawn from the current account or from the Bonus Credit Card limit.
You can open a savings account
Start saving like a pro with Garanti BBVA Online, a service that all people who want to become more reasonable should have. Why?
And if you have multiple plans to carry out, using Garanti BBVA you can create, name and use multiple savings accounts at the same time.
You can access Garanti BBVA loans
Banks are like friends. They should help you whenever you need it and they should be honest to gain your trust. With Garanti BBVA Online everything becomes transparent when it comes to loans.
Use Garanti BBVA Online to view and print the repayment schedule, installments paid, loan amount and current debt.
In addition, Garanti BBVA Online keeps you up to date with your total cash and debt situation.
Find out details about your Garanti BBVA card
You can find everything you need to know about Bonus Card in one place: Garanti BBVA Online.
Interested in a credit card?
The Garanti BBVA Online is the shortest way to get there. All you have to do is log in to Garanti BBVA Online, apply for a credit card and track the status of your application.
Already have a Bonus Card?
You can then view your available limit, your accumulated bonus, as well as your transactions. You can also pay off your credit card debt.
Use Garanti BBVA Online and keep up to date with
Trading limits Garanti BBVA Online
| Operation type | Maximum per transaction | Daily Maximum Limit | Minimum per transaction |
| --- | --- | --- | --- |
| Internal payments in Lei | 500.000 Lei | 500.000 Lei | 1 Leu |
| Internal payments in Lei | 500.000 Lei | 500.000 Lei | 1 Leu |
| Payments in other currency except Lei | 500.000 Lei | 500.000 Lei | 1 Leu |
| Foreign Exchange | 1.000.000 Lei | 1.000.000 Lei | 1 Leu |
| Arbitrage | 200.000 USD | 200.000 USD | 1 USD |
Deadlines for receiving payment instructions Garanti BBVA Online