Term deposit with Garanti BBVA Bank
Save with Garanti Term Deposits
Make your life better with a Term Deposit in lei from Garanti BBVA and see how the secure rewards in your account will change your habits!
Your interest rate is fixed for the entire period
With a term deposit from Garanti BBVA you have a fixed rate, so your interest will not be affected by market changes
Flexibility
You can choose to open a term deposit for 1, 3, 6 or 12 months, depending on your needs and possibilities
0 Fees
You get 0 fee on withdrawal on the due date
Term deposits in lei and other currencies
You can open a term deposit in Lei and other currencies (RON, EUR, USD, GBP, CHF, CAD, TRY, NOK, SEK or PLN) with a minimum amount of 200 units, JPY and HUF with a minimum amount of 200,000 units and RUB with a minimum amount of 20,000 units
Full control
Find out everything you want to know about your deposit with Garanti BBVA Online and Garanti BBVA Mobile
How to apply
Online
You can open an online account yourself in Garanti BBVA Online
In agencies
You can come to any of the Garanti BBVA agencies
See all about the interest rates. 
The funds deposited in current accounts, savings accounts or time deposits opened by customers with Garanti BBVA are protected through the guarantee scheme administered by the Bank Deposit Guarantee Fund, up to 100,000 EUR, Ron equivalent, as specified in the conditions from Information Form for Depositors and in the List of Deposits Exempted from Compensation, which you can read here.
Other types of Garanti BBVA Bank services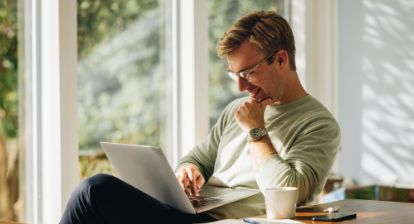 An account that rewards you every time you use it. Choose the attached MasterCard Bonus Debit Card Lei Current Account.
Find out more
Comissions and interest rates for individuals' deposits Interest rates for all types of deposits Find out all about costs 0 fee for opening the deposit
Find out more