Easy to learn, easy to use!

Garanti BBVA Mobile
It's super simple! If you're using the iOS 7 or Android operating systems, you can download Garanti BBVA Mobile from the App Store , Google Play or AppGallery. But first, don't forget to open a Garanti BBVA Online account in order to be able to use the Mobile Banking app.
If you already are a Garanti BBVA Online user, after you have downloaded Garanti BBVA Mobile, you can log in with the same credentials used for Garanti BBVA Online (customer code, password and login codes generated by the Ciframatic). After that, you're ready to use it!
Moreover, the first time you use Garanti BBVA Mobile will be the only time you need the Ciframatic in order to log in and activate it. After that, you can use the app only by introducing your Garanti BBVA Online password.
You might also be interested in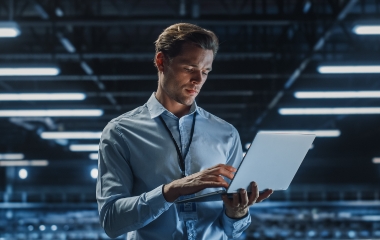 Mobile banking security information Sometimes the Internet is just like a real world where there is both good and bad. Just to make sure you're
Find out more