SMS Alerts service from Garanti BBVA saves you from any worries regarding the management of your money.
Whether you want to know exactly when your salary cashes in, or you need an instant confirmation that a payment was performed successfully, with the SMS Alerts service you are always updated with what is happening through your bank account.
SMS Alerts service from Garanti BBVA
Enjoy everything you do and you will receive information through SMS when:
You choose what to be notified for, depending on your interests and priorities.
Product features
SMS alerts can be sent for 2 current accounts, regardless of the type of currency in which they are open, excluding credit card accounts. SMS alerts will be automatically sent to the phone number selected/registered in the bank system. The minimum default limit for sending the notification is 50 Lei, and it can be raised for every type of operation in particular.
Activate now the SMS Alerts service and you have real time access to all information regarding your operations and the balance of your account! All that is required is a current account in Lei opened at Garanti BBVA.
Find out all about costs
The cost of the monthly subscription can be found in the document Tariffs and commissions for Individuals.
How to apply
Online
You can open an online account yourself in Garanti BBVA Online
In agencies
You can come to any of the Garanti BBVA agencies
Garanti BBVA belongs to the category of credit institutions that contribute to the deposit guarantee scheme administered by the Bank Deposit Guarantee Fund.
Customers' money in current accounts, savings accounts and Garanti BBVA Term Deposits are guaranteed up to EUR 100,000, in Lei equivalent, according to the criteria mentioned in the Depositors' Information Form and in the List of Deposits Excluded from the Guarantee.
You can view fee information document for Current Account in Foreign Currency here.
Steps for opening a current account in Lei
1
Prepare the necessary documents
2
Find your nearest Garanti BBVA agency
3
Sign your account agreement
You might also be interested in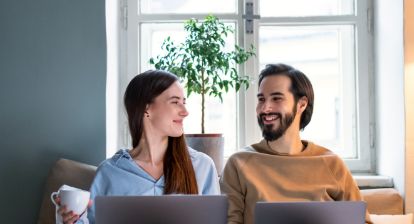 Basic payment account with special commissions in the context of Law 258/2017.
Find out more