Current Account in Foreign Currency
We find a gate through any border for you.
If you want to save money in a foreign currency, you already have a loan in a foreign currency or you just need to make some transactions (payments, foreign exchange), then opening a Foreign Currency Current Account is the most convenient solution for you.
With the Current Account in Foreign Currency you get so many benefits
How to apply
Online
You can open an online account yourself in Garanti BBVA Online
In agencies
You can come to any of the Garanti BBVA agencies
The funds deposited in current accounts, savings accounts or time deposits opened by customers with Garanti BBVA are protected through the guarantee scheme administered by the Bank Deposit Guarantee Fund, up to 100,000 EUR, Ron equivalent, as specified in the conditions from Information Form for Depositors and in the List of Deposits Exempted from Compensation, which you can read here.
You can view fee information document for Current Account in Foreign Currency here.
Steps for opening an account in foreign currency
1
Prepare the necessary documents
2
Find your nearest Garanti BBVA agency
3
Sign your account agreement
You might also be interested in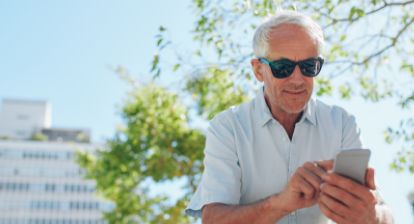 SMS Alerts service from Garanti BBVA saves you from any worries regarding the management of your money.
Find out more