Basic Payment Service Account
Basic payment account with special commissions in the context of Law 258/2017
Access conditions
Access conditions are established by Law no. 258/2017 on the comparability of charges for payment accounts, the change of payment accounts and access to basic payment accounts where a individual customer can benefit from free / low-cost services for transactions made through the current account. Has access to such a banking product, the individual customer who cumulatively fulfills the following conditions:
(1) acts for purposes other than its commercial, industrial or production, craft or liberal activity; and
(2) doesn't hold, at the conclusion of the opening contract Current account, another current account with no other credit institution in Romania, or, as the case may be, has held such an account, but has been notified of the account closure and 
(3) is legally resident in the European Union.
Access to the Basic Services Account and to the Basic Payments Account for low-income customers is not conditional upon contracting additional products or services.
Current Account types
You may choose from any of the current Accounts offered by the Bank, respectively:
The daily cash withdrawal through the debit card Bonus Debit Card is 4.000 RON, and the foreign exchange rate adjustement for foreign currency transaction is 1,25%. You can view fee information document for Basic payment service account here. You can view fee information document for Basic payment service account for low-income customers here.
In order to solution arbitrarily any disputes and without prejudice to the right of clients, to initiate legal actions against the Bank, or their right to notify the National Authority for Consumer Protection (based in 72, Aviatorilor Boulevard, sector 1, Bucharest, e-mail: office@anpc.ro, www.anpc.ro), individual customers can use the alternative dispute resolution mechanism provided by GO no. 38/2015 with subsequent amendments and completions, addressed to the Center for Alternative Dispute Resolution in the Banking Sector (CSALB), headquartered in Bucharest, 24, Sevastopol Street, sector 1, phone number (021) 9414, web site www .csalb.ro, center empowered to organize and administer alternative dispute resolution of financial and banking disputes between consumers and credit institutions or mediation as an out-of-court dispute resolution mechanism, according to Law no. 192/2006 regarding the mediation and organization of the profession of mediator, with the subsequent modifications. The client can resort to mediation either prior to the commencement of a dispute in the competent court or in the course of such a lawsuit, under the law, by contacting an authorized mediator contained in the Authorized Mediators' File, available on the website of the Mediation Council .media.ro) and the Ministry of Justice (www.just.ro).
You might also be interested in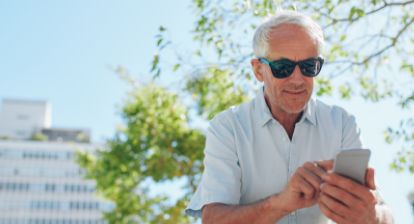 SMS Alerts service from Garanti BBVA saves you from any worries regarding the management of your money.
Find out more