Garanti BBVA ATMs are like good friends.
Ready to help you 24/24. Meet them in your city!
Card Transactions
Always at your disposal, our Garanti BBVA ATMs allow you to make the following transactions:
Cardless Transactions
Garanti BBVA created a unique package of cardless services for its Garanti BBVA ATM network from all over the country, regardless of being the Bank's customer or not.
Therefore, Garanti BBVA ATM offer the possibility of making the following transactions without using a debit or credit card, and even without being a bank customer, only by depositing the money:
All cardless transactions performed at Garanti BBVA ATMs have 0 commission.
Security
To keep your money in an account is one of the safest things to do when it comes to receiving your salary or saving money. Even so, there are some important ATM security rules you have to read and follow just to be sure your accounts are super safe.
Garanti BBVA services and products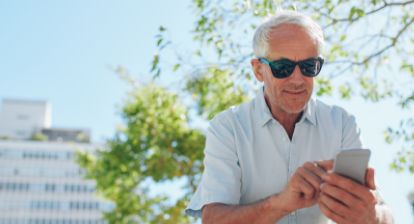 SMS Alerts service from Garanti BBVA saves you from any worries regarding the management of your money.
Find out more