Cookies policy for Garanti BBVA Online valid from 25.05.2018
This policy addresses cookies used by the web pages of the internet banking service Garanti BBVA Online which is operated by Garanti Bank SA with headquarters in Sos. Glucose Factory No. 5, Novo Park 3, Business Center, Building F, 5th and 6th floors, Bucharest, to be continued referred as "Garanti", "We", "Our".
A cookie is a small text file, generally made up of identifiers, website names, letters and numbers, which a web page can store on the computer, mobile terminal or other equipment used by the user, if the user supports storing cookies.
Cookies allows users to define preferences to be recognized with the help of browser they have accepted until the cookie expires or is deleted by the user from the computer, mobile terminal or other equipment used by the user.
These files store important information that enhances browsing experience on webpages (e.g., display preferences, language settings to access a site, keeping a user logged in to your webmail account, online banking security, relevant advertising, etc.), so the user no longer has to configure his preferences each time he/she is accessing the web page.
Cookies are used to prepare aggregated anonymous statistics that help us understand how a user benefits from our web pages, allowing us to improve structure and content.
The user can withdraw his / her consent at any time by changing the settings of the browser used.
Details on changing browser settings can be found on the developer websites of the browsers listed below:
On the Garanti BBVA Online web pages we use the following categories of cookies: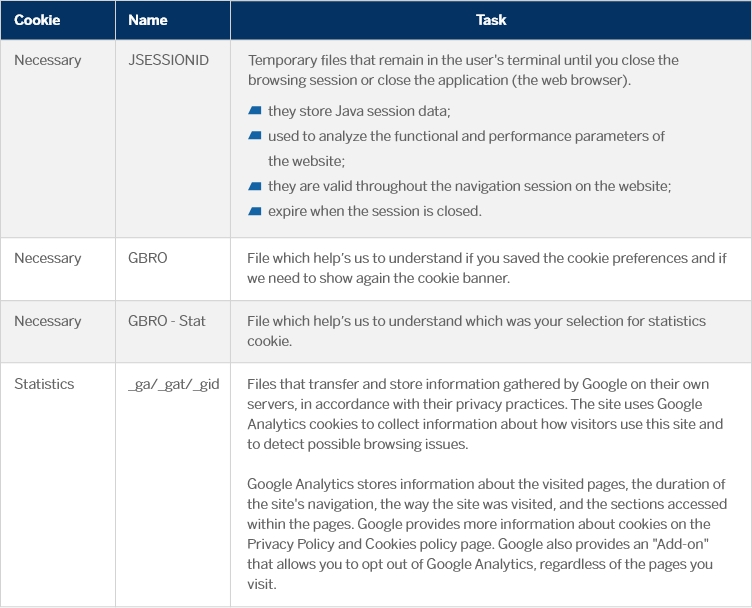 Cookies security and confidentiality
In most cases, cookies do not directly identify Internet users, but the terminal from which they have accessed certain web pages. This data is encrypted in a way that does not allow unauthorized third party access.
The cookie is "passive" (does not contain any software, viruses or spyware, and cannot access information on the user's hard drive). However, because it stores information about user preferences and browsing history on one or more web pages, cookies can be used as a form of Spyware. Many anti-spyware products are configured to constantly tag cookies to be deleted in the anti-virus / anti-spyware removal / scanning procedures they perform.
For safe navigation on web pages, the following measures are recommended:
If you would like to know more about cookies and what they are used for, we recommend the following links: