Become a Garanti BBVA customer and get more benefits than you think
What are the benefits of your Garanti BBVA account
Whether you're making online payments, sending money from Romania whenever you need it, shopping abroad, saving or transferring money, Garanti BBVA offers all the benefits.
0 fees

for account management, collections, balance enquiry, payment to merchants and more.
3D system

for secure online transactions
Garanti BBVA Mobile app


easy-to-use
Free card issuance or renewal
Automatic currency exchange

in Romania and abroad
Bonus points

for payment at merchants with Bonus Card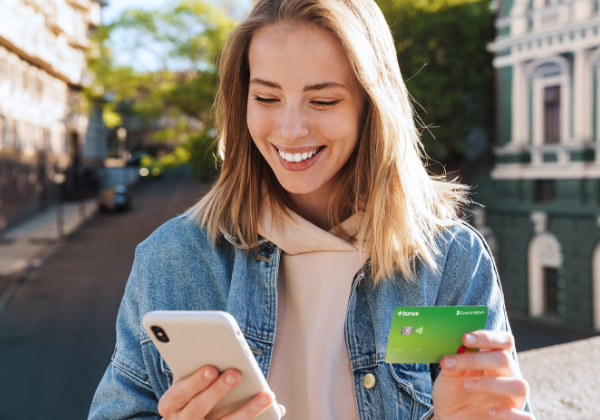 A world of benefits with Bonus Card
At Garanti you can choose from a variety of cards. Follow the benefits and choose the one that best suits your lifestyle and shopping basket.
Whether you opt for classic, gold, premium with a higher credit limit, are a fan of eco-share or a fan of AVON products, you'll find all the advantages.
Steps for opening a current account in Lei
1
Prepare the necessary documents
2
Find your nearest Garanti BBVA agency
3
Sign your account agreement
Frequently asked questions
How long does it take to open an online account?
How long does it take to open an online account?
In no more than 15 minutes or even less if you open an online account yourself through Garanti BBVA Mobile.
What documents are required to open a Garanti BBVA account?
How do I log in to Garanti BBVA Mobile?
How do I activate Garanti BBVA Online?
How do I reset my password?