Medium and Long Term Investment Loan
The Medium and long term investment loan from Garanti BBVA offers a lot of benefits
The Medium and long term investment loan from Garanti BBVA offers a lot of benefits
It's value is up to 90% of the total investment value. The maturity of the loan may be granted for up to 10 years period, depending on investment type. Loan repayment goes in monthly equal installments (annuities) and the collaterals may be cash, pledges, mortgages on immovable and movables.
Bancassurance
In order to keep everything in control when it comes to a company, focusing on things that have to be done is mandatory. But in some situations a company can face problems that are uncontrollable. Don't worry. Fortunately Garanti BBVA offers a set of insurances for commercial buildings, equipment, machinery, fleets, stocks and any other goods.
Moreover, our team can assist you and your company with the wide range of insurance products for the loans contracted from Garanti BBVA.
How to apply
In agencies
You can come to any of the Garanti BBVA agencies
You might also be interested in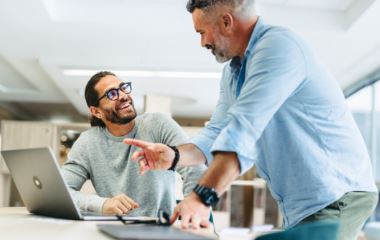 Garanti BBVA Online helps you to keep track of all transactions and to archive them in a more convenient way.
Find out more