Term deposit with Garanti BBVA Bank
Save with Garanti Term Deposits
Make your life better with a Term Deposit in lei from Garanti BBVA and see how the secure rewards in your account will change your habits!
Your interest rate is fixed for the entire period
With a term deposit from Garanti BBVA you have a fixed rate, so your interest will not be affected by market changes
Flexibility
You can choose to open a term deposit for 1, 3, 6 or 12 months, depending on your needs and possibilities
0 Fees
You get 0 fee on withdrawal on the due date
Term deposits in lei and other currencies
You can open a term deposit in Lei and other currencies (RON, EUR, USD, GBP, CHF, CAD, TRY, NOK, SEK or PLN) with a minimum amount of 200 units, JPY and HUF with a minimum amount of 200,000 units and RUB with a minimum amount of 20,000 units
Full control
Find out everything you want to know about your deposit with Garanti BBVA Online and Garanti BBVA Mobile
Easy to obtain
Online
Pentru acest produs poţi aplica uşor printr-un formular online
În agenții
Poți veni in oricare din agențiile Garanti BBVA
Află totul despre dobânzi aici.
Garanti BBVA face parte din categoria instituțiilor de credit care contribuie la schema de garantare a depozitelor, administrată de Fondul de Garantare a Depozitelor Bancare.
Banii clienților din conturile curente, cei din conturile de economii precum și cei din depozitele la termen Garanti BBVA sunt garantați până la concurența sumei de 100,000 EUR, în echivalent Lei, conform criteriilor menționate în Formularul pentru Informațiile Oferite Deponenților, precum și în Lista Depozitelor Excluse de la Garantare, vezi aici.
Other types of Garanti BBVA Bank services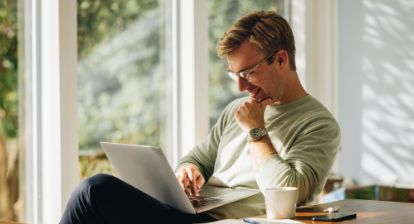 An account that rewards you every time you use it. Choose the attached MasterCard Bonus Debit Card Lei Current Account and receive 0.15% of the
Find out more